We launched the Chooser a few months ago and have been blown away by the uptake. Developers are using Chooser for everything including Customer Support, Invoicing and CRM.
We want to make a habit of highlighting the best applications that integrate Dropbox. In that vein, below are some of the folks using Chooser. Let us know if you have a great Dropbox integration worth sharing.

It always helps customer support people when a user submits an image of the issue in question. Tons of people store their screenshots from mobile and desktop in Dropbox and Freshdesk has made it easy for users to add files from Dropbox to their tickets. Head over to Freshdesk to learn more.
Abishek Sridharan, a Product Manager at Freshdesk on being able to integrate Dropbox so quickly:
"We've been intending to integrate with Dropbox for a while now. We always knew that the integration would be really useful for our customers in the world of support. When we heard about the Chooser and the reduced development time it afforded us, we could not ignore the opportunity."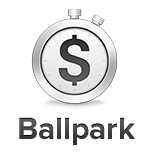 Thousands of successful freelancers and companies use Ballpark from the folks at Metalab to track employee time, create invoices, and get paid online. Ballpark users can use Dropbox to attach files to their invoices, estimates and discussions. Learn more on the Ballpark blog.Metalab also make the popular Flow application that helps teams work better together. Flow is a beautiful way for teams to work together on web or mobile and complete tasks. The Flow guys blogged about the benefits of Chooser awhile back.
Jake Paul, Lead Developer on Ballpark and Flow had this to say:
"Adding the Dropbox Chooser to Flow and Ballpark was quick and bug-free. Our customers love having the option to share their Dropbox files, especially because it saves them from having to wait for a large file to upload if it's already in Dropbox."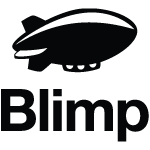 Blimp is a simple project management tool for teams of designers, developers and other creatives. Now you can easily bring files from Dropbox into Blimp. Check out the Blimp blog for more info.
Founder of Blimp, Giovanni Collazo had this to say about Chooser:
"The Dropbox integration was ridiculously easy to complete, in a matter of minutes we were up and running. The simplicity of the chooser allowed us to deliver a highly requested feature in no time."
---
// Tags

// Copy link