Last Thursday, we publicly announced the Dropbox Chooser, the fastest way to integrate Dropbox into your web apps. In less than a week, we've seen a tremendous response from developers and a bunch of great integrations (if you'd like to get started, take a look at the Dropbox Chooser docs). We're psyched and wanted to share some of favorite examples with you:

Now, when you're using
Trello
to collaborate with your team, you can add files and photos directly from your Dropbox. Check out the
Trello blog
to learn more about how Dropbox works with Trello. Daniel LeCheminant, Trello engineer, was excited about how quickly they could add Dropbox to their app: "Adding Dropbox attachments to Trello was surprisingly easy. We had our integration ready within hours of first hearing about the Dropbox Chooser, and were able to release it to hundreds of thousands of users the next day."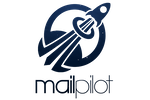 With the Dropbox Chooser in
Mail Pilot
, you can now attach any of your files from Dropbox to an email. Read more about the integration on their
blog
. Mail Pilot's CEO Alex Obenauer had much to say about how easy the Dropbox Chooser was to implement: "We had always wanted to spend the time to support Dropbox in Mail Pilot; it was always one of those features on our "dreams for the future" list. But because of how much is already on our plate, we wouldn't have had the time for one or more of us to learn the API, develop with it, and build a feature around it. The Dropbox Chooser completely eliminated this first step; there is no need to learn the API to implement it; it was as simple as a button and a callback."

Wrike
, another great project management tool, was also thrilled to integrate with the Dropbox Chooser. See their
blog
for more details on how they've integrated the chooser. Here is what Andrew Filev, Wrike's CEO had to say about using the Chooser: "Many of our customers asked us to launch Dropbox integration. Thanks to the Chooser, launching that integration was a breeze. In fact, it's probably the easiest integration we've ever built. Kudos to Dropbox team for making this so simple and fast!"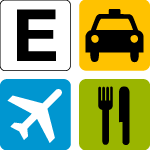 And the last integration on our list, announced just yesterday, is Expensify, an app that takes the headaches out of expense reporting. You can read more on their blog. From Kevin Kuchta, Expensify engineer: "Integrating the chooser was easy- it dropped right in and worked well. The chooser dialog itself was working in about 5 minutes, and the only real work was shuffling around our backend to handle a URL, plus some miscellaneous refactoring as a result of some of these changes"
Finally, we also want to thank Asana and HelloFax for integrating the Dropbox Chooser in preparation for our launch. Their feedback made it that much easier for the developers we've mentioned above (and many more) to get integrate the Chooser.

Thanks again for your support and keep the Chooser integrations coming!
---
// Copy link