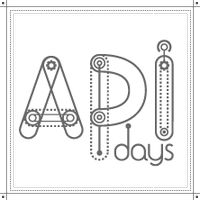 In the next few weeks I'll be speaking at both APIDays in Berlin and Barcelona. I'll be tallking about cloud sync for mobile developers using the Dropbox APIs. APIDays bills itself as the premier conference on APIs and includes a variety of speakers from companies such as Twitter, SoundCloud, and Heroku. Here are the details:
APIDays Berlin Berlin, Germany May 5th and 6th "Cloud Sync for Mobile Developers" at 16:20 on Tuesday, May 6th
APIDays Mediterranea Barcelona, Spain May 29th and 30th Exact talk time TBD
Hope to see you there!
Update: Slides from my talk at APIDays Berlin are published here. Hope to see you in Barcelona!
---
// Tags

// Copy link