This past weekend we hosted our first London Dropbox Hackathon. Over 120 hackers showed up to build apps using the Dropbox APIs.
We began the event with a welcome from Mark Van Der Linden, our new UK & Benelux Country Manager. Ilya Fushman, Head of Product, talked about the spirit of hacking at Dropbox, including our own Hack Week tradition. Jon Mountjoy from Heroku talked about doing more with less and the future of collaboration in the cloud with Heroku. We wrapped up the presentations with Steve Marx, PM for Developer Platform, who introduced the Dropbox APIs and, to get participants' creative ideas flowing, showed a demo of an American English to British English translator built using the Dropbox Core API and webhooks.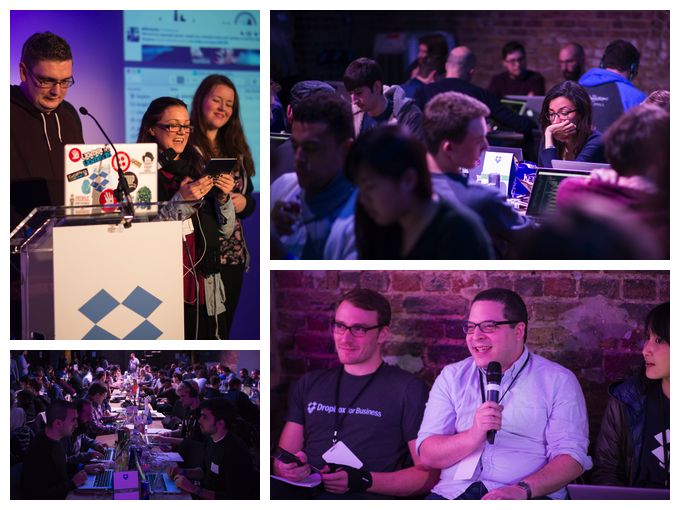 After the presentations, the hacking began... and went all night long. Amazing hacks emerged after twelve hours of brainstorming, coding, and lots of soda and snacks. Some of them were educational (Bookbox used machine learning to deliver e-books straight to your Dropbox), some of them were futuristic (3D-Dropbox let you upload physical objects to your digital Dropbox with the help of a 3-D scanner), some of them were pure fun (SelfieSomething let you snap a selfie, save it to your Dropbox, edit it with some quick drawing tools, then send it off to a friend).
Matter is a private blogging tool used to store and sync memories in Dropbox. The team demonstrated how users of this mobile app can save photos and text to Dropbox, organized in a neat timeline. Because all the data is stored in files in Dropbox, everything is accessible and editable from anywhere, even without using the app.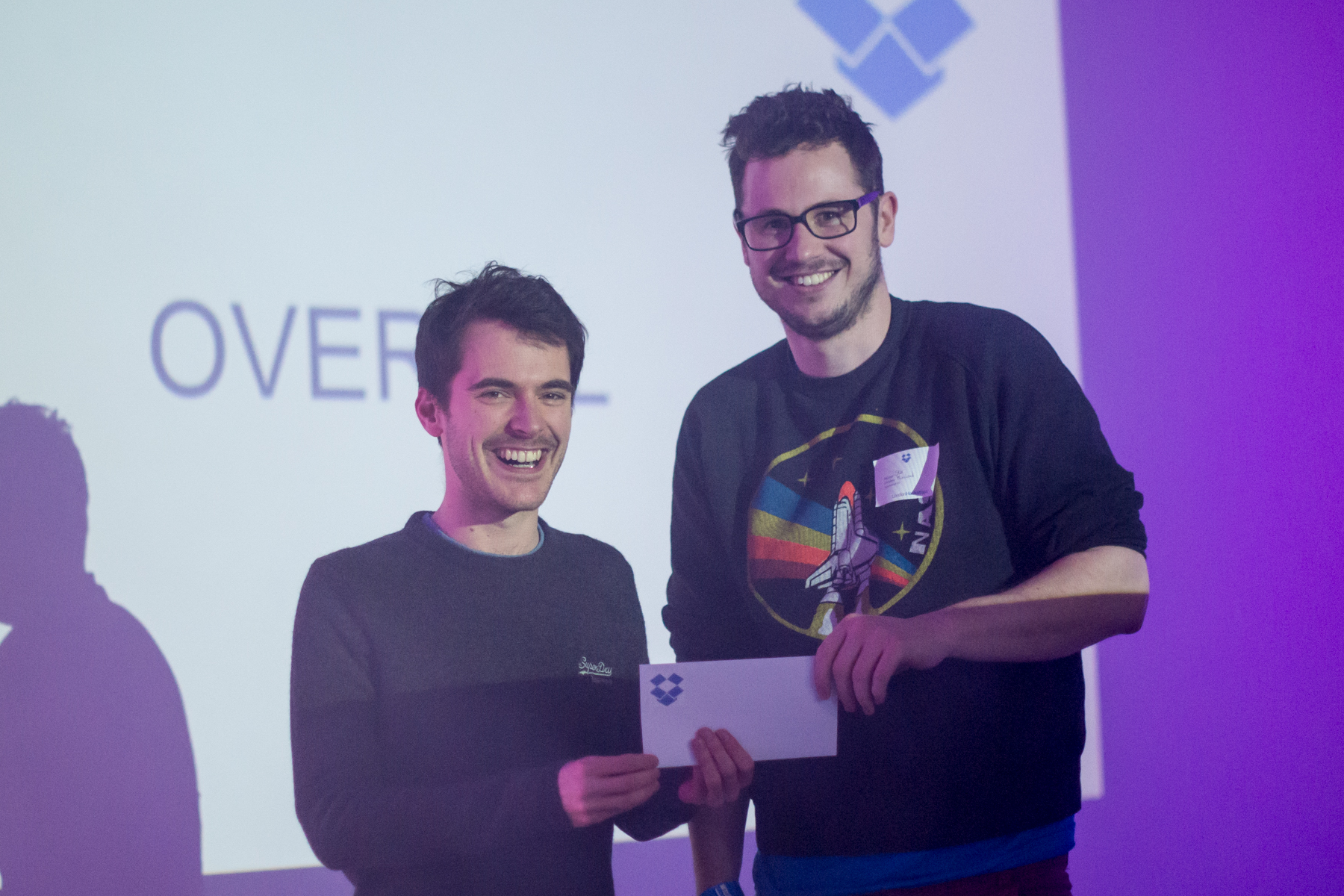 Dropbox Star: Easy Wallet
The Dropbox Star prize was awarded to the team that made the best use of the Dropbox API in their hack. Easy Wallet won the award by turning Dropbox into a bitcoin wallet. The entire interface to Easy Wallet is the file system in Dropbox. For example, users can make change from their bitcoins by simply renaming files in Dropbox, and can give away bitcoin by sending a file.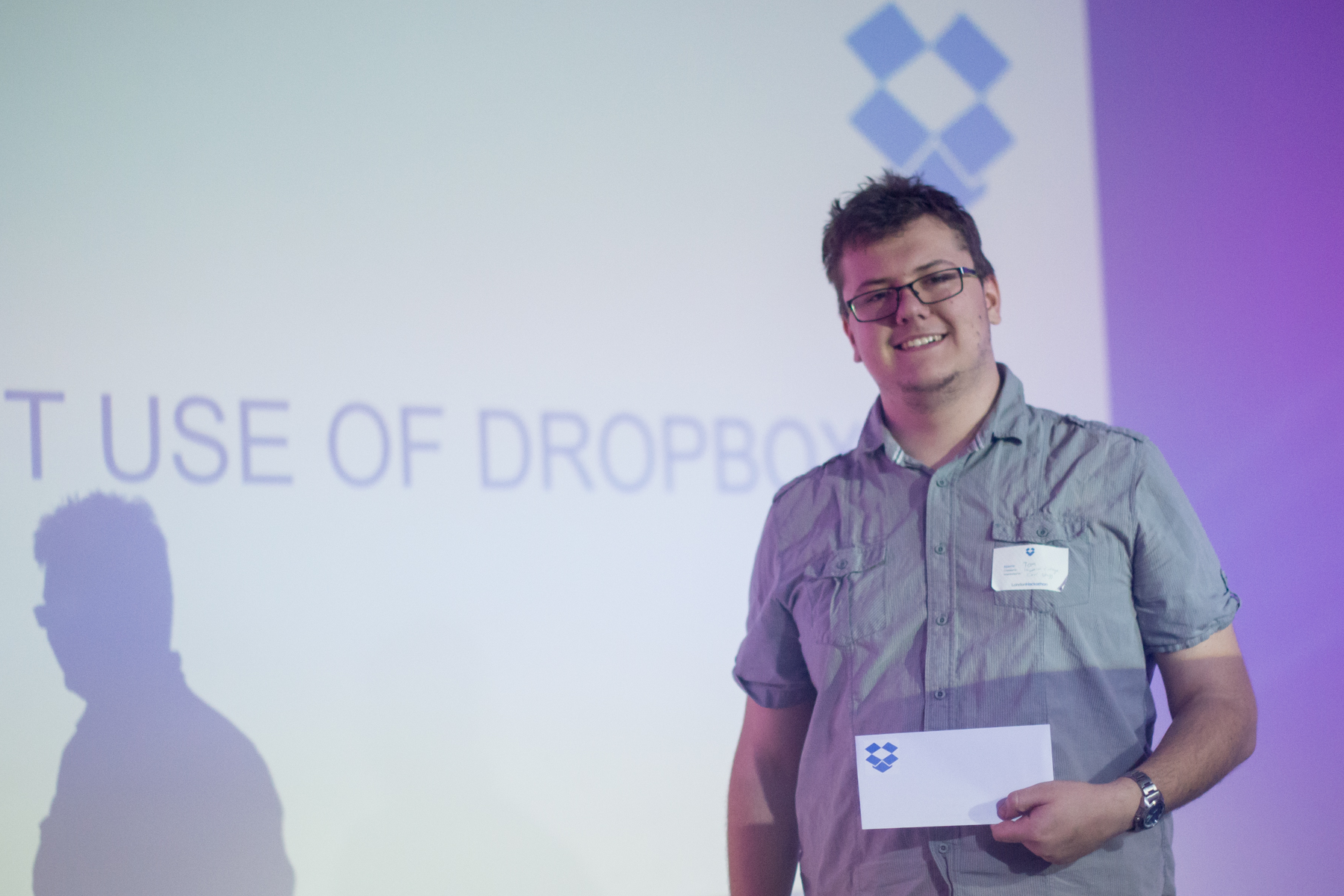 London Local: Dropbox Pictour
The London Local prize was awarded to the hack with the best emphasis on London. Dropbox Pictour won this award with their app that helps users take directed tours around London. Pictour starts by giving a user a hint as to where to start their tour. The user needs to make their way to that location and take a picture there. Pictour notices the new picture in Dropbox, checks the geolocation of the photo, and rewards the user with a hint for their next location.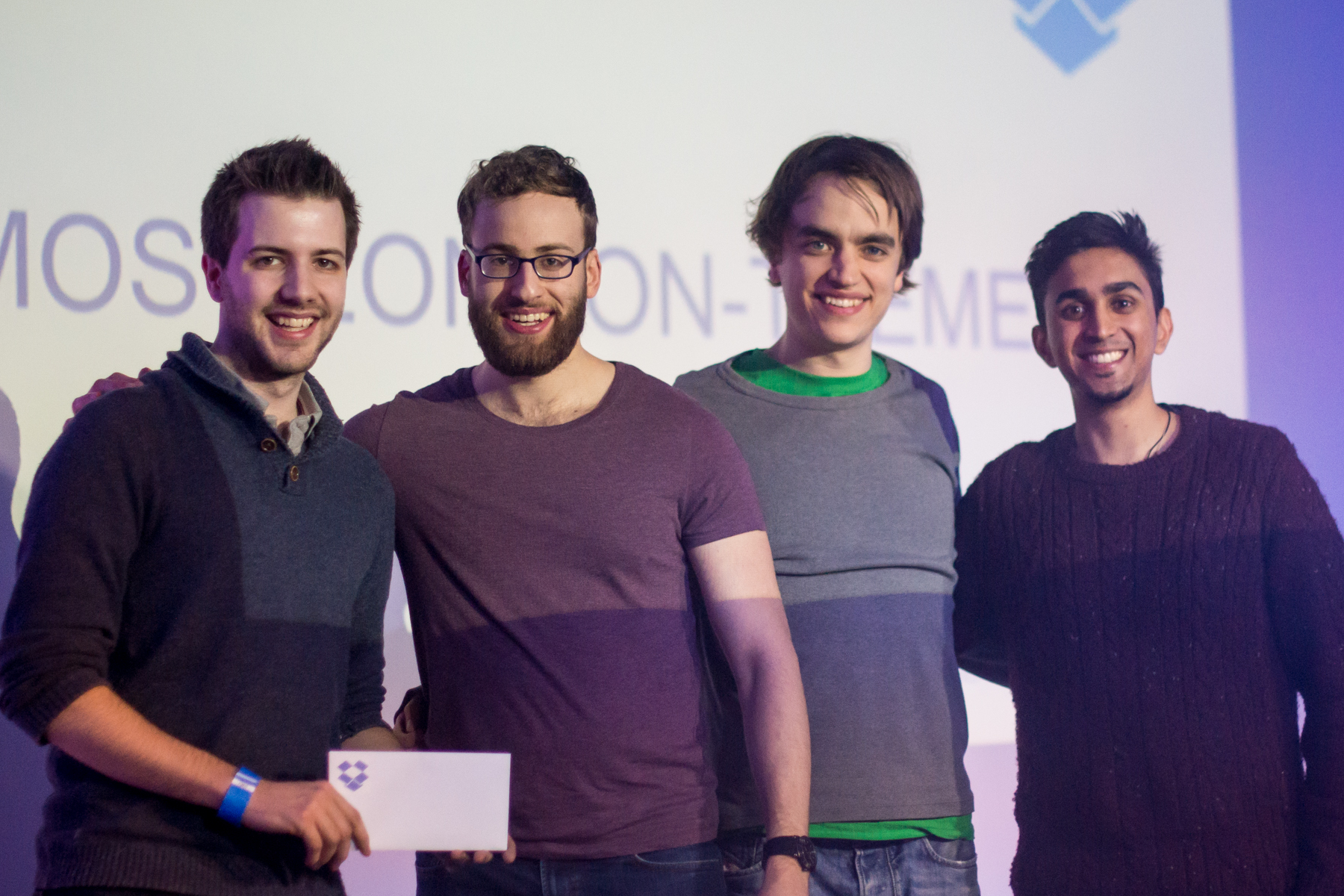 The Cool Tech prize was awarded to the team that built the most impressive technical hack. The Dropbox Live team won the prize with their hack to perform instant camera uploads with their DSLR camera. By building their own SD card mirroring and Dropbox uploading via an attached Raspberry Pi, this team managed to make camera uploads almost instantaneous from their camera. You can see some of the images they captured live at the hackathon via their Twitter account: @dropboxlive2.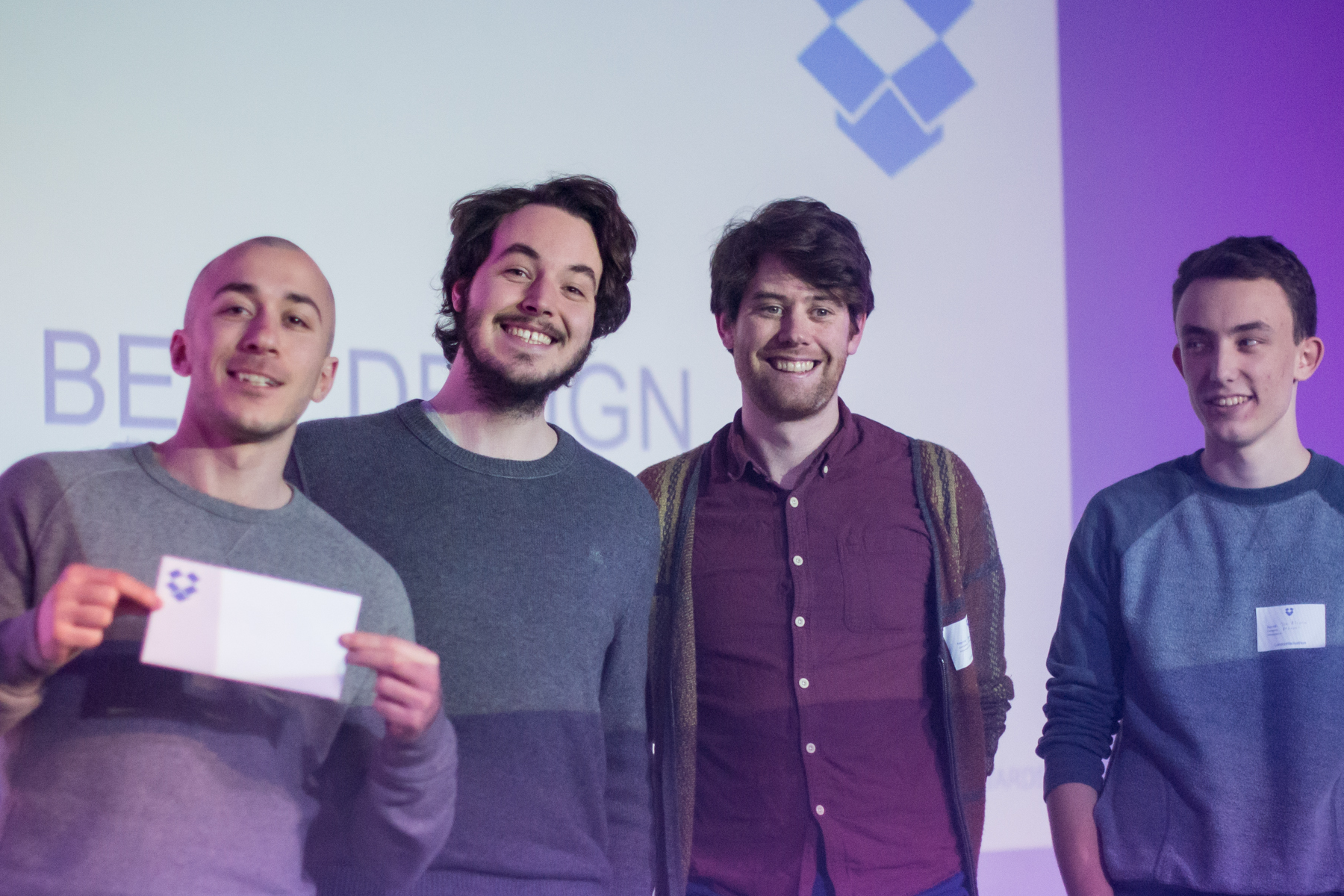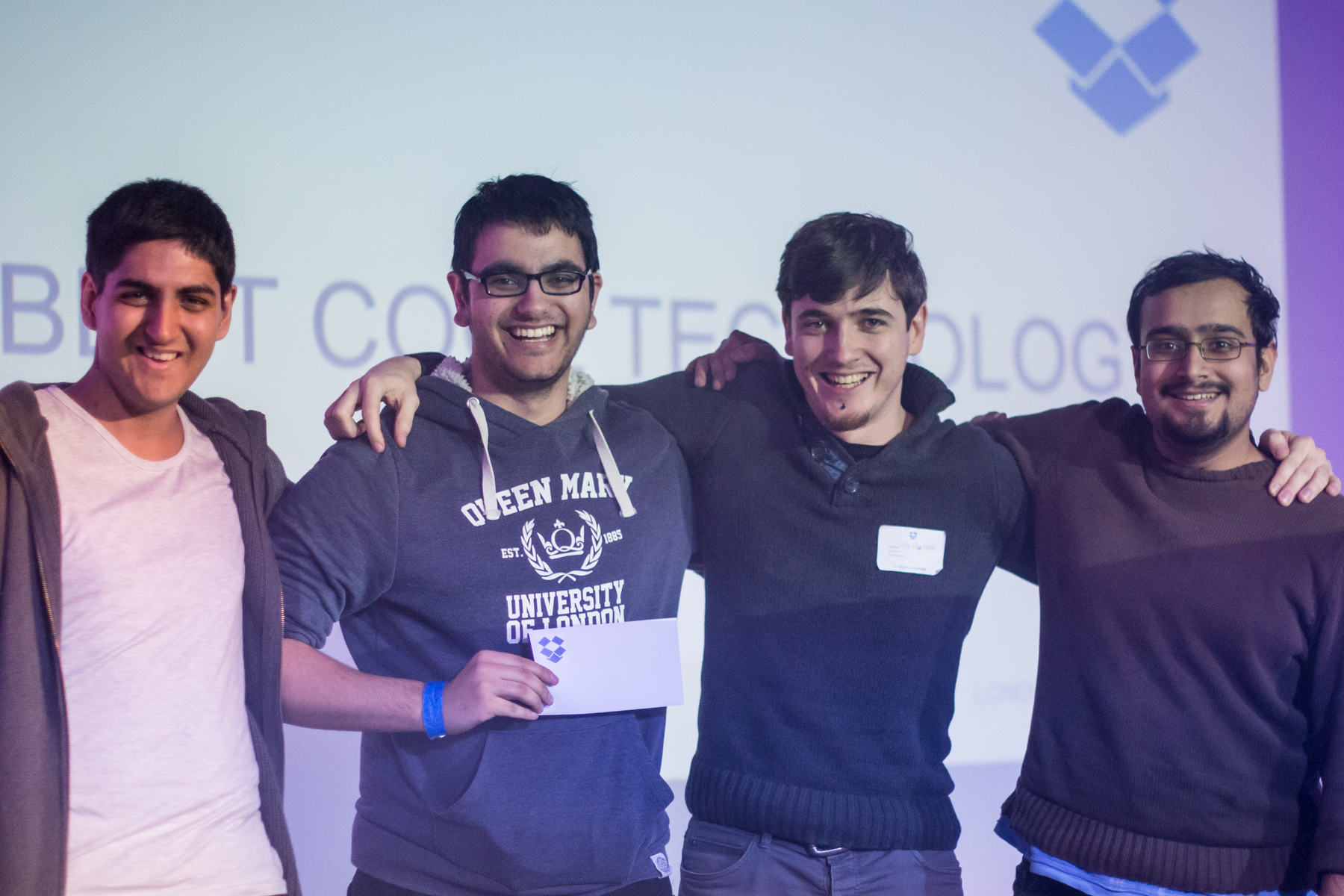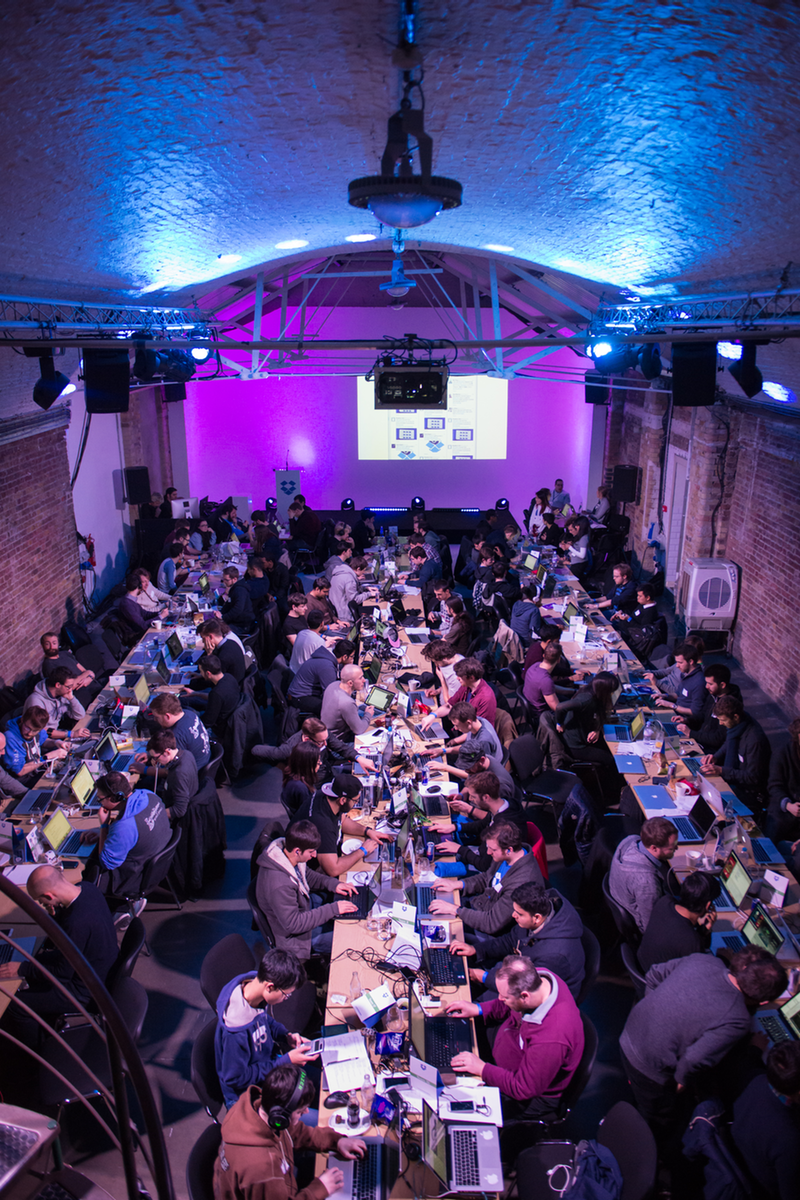 You can see more hacks, photos, and buzz about the Hackathon on Twitter via the
#dbxhackathon hashtag
. Thanks to everyone who joined us for London Dropbox Hackathon!  
---
// Tags

// Copy link