Update: The Sync and Datastore SDK has been deprecated. Learn more here.
We've created a sample app to show off both shared datastores and local datastores, two of the newest features in the Datastore API.
Lists is an iOS, Android, and JavaScript web app that lets you create lists of items and share them with others. For example, you could create a shopping list, a project to-do list, or a list of your favorite pizza joints in San Francisco. Each list is a datastore, and you can make multiple lists.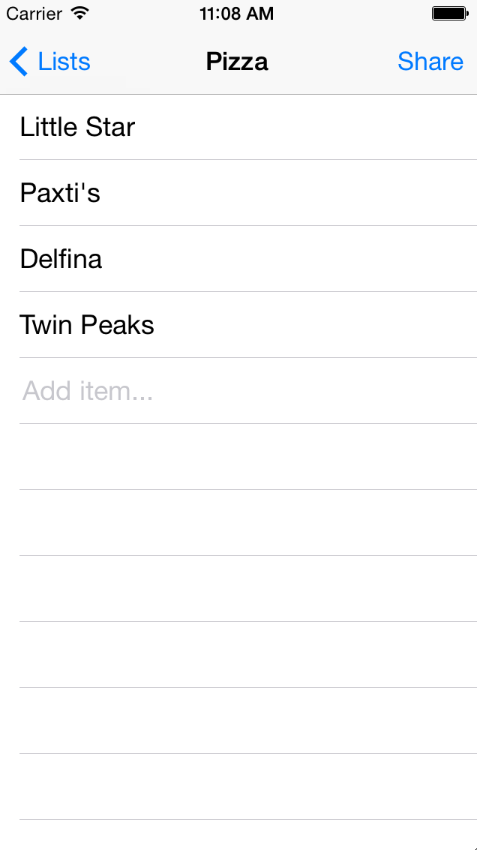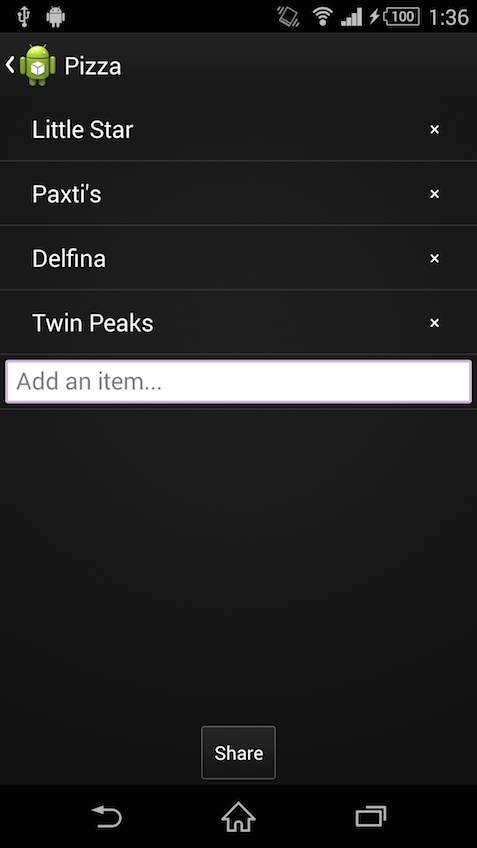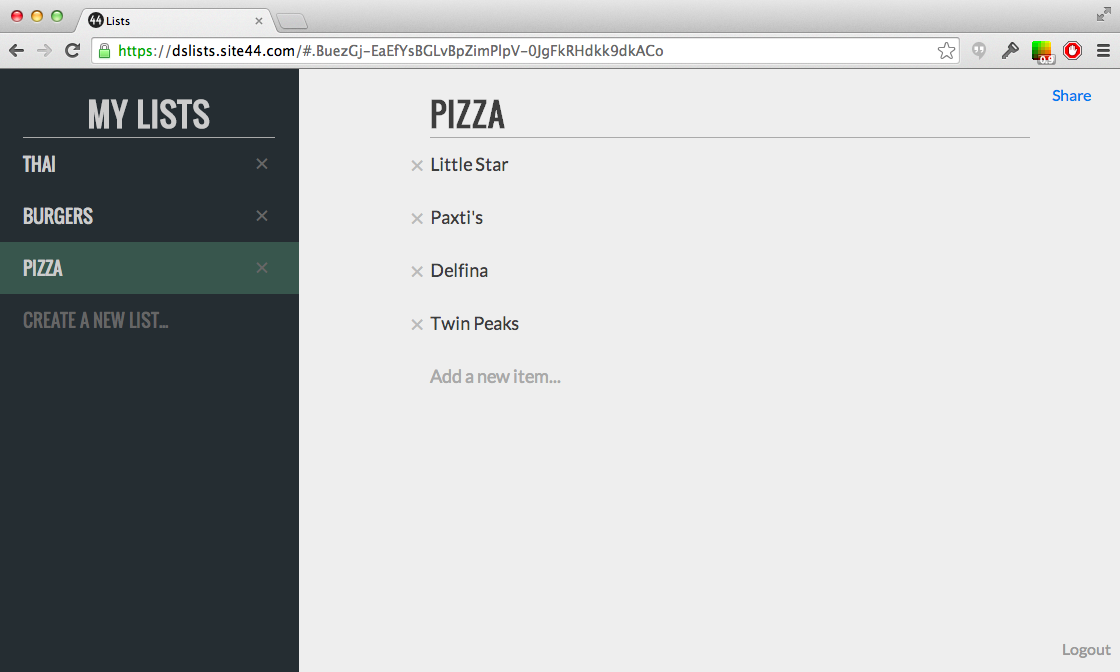 Each list can be shared publicly (or just with your Dropbox for Business team) via a link. When another user opens the link, the shared list will automatically open in their web browser or in one of the mobile apps if they have one installed.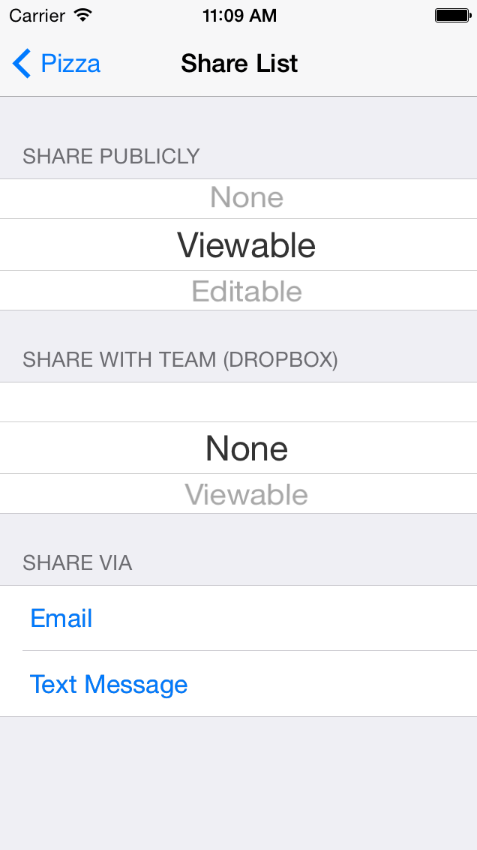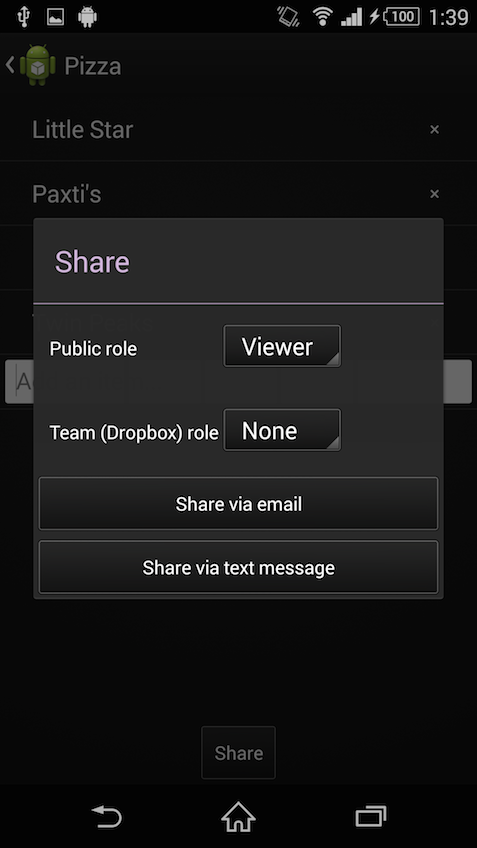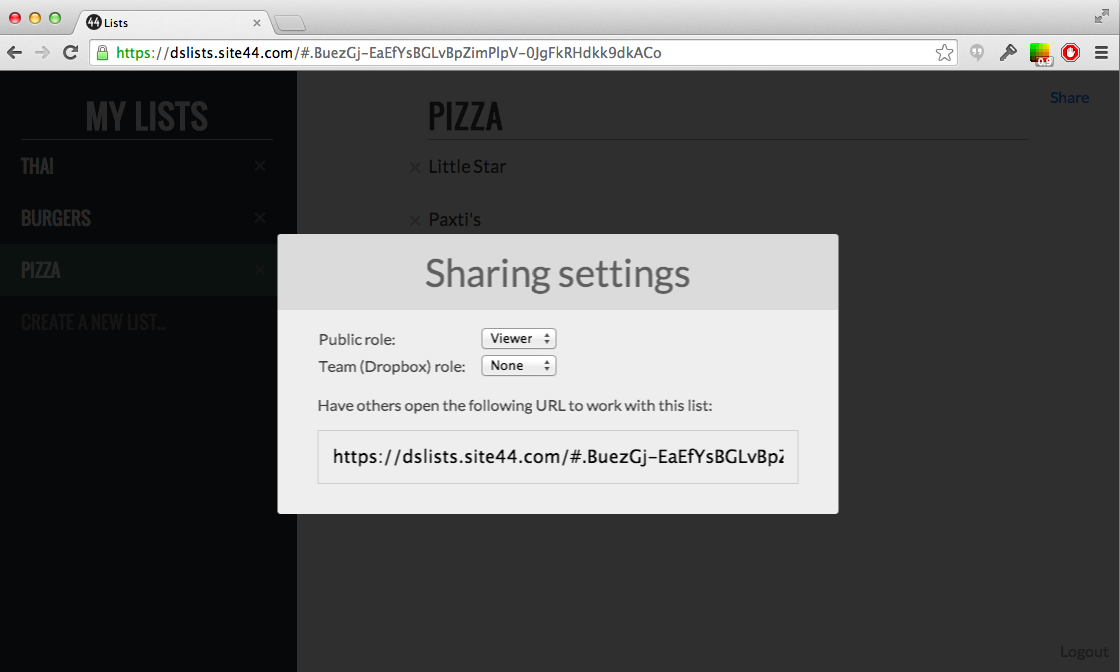 ---
// Tags

// Copy link