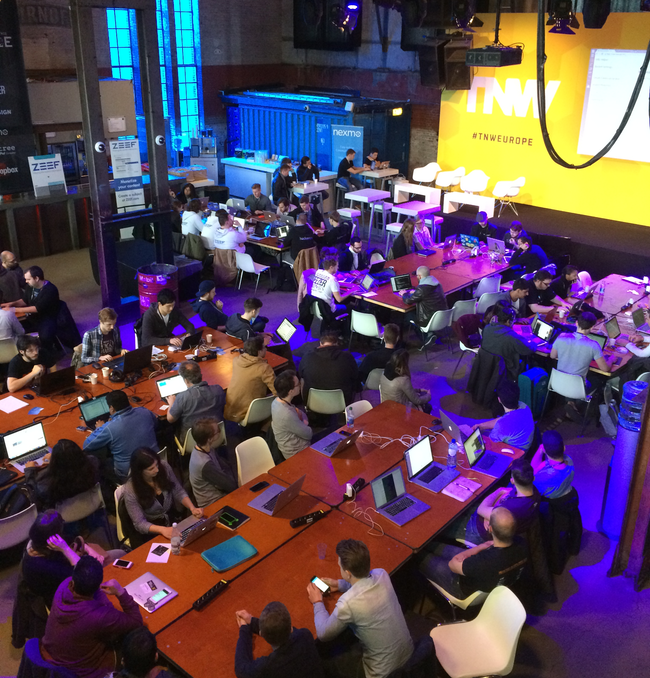 The winner of the Dropbox prize was Paratrooper, an app for sharing photos from a particular location. The members of the winning team were all from the Netherlands:
Jan Deelstra
,
Tom de Vries
,
Luuk Hartsema
, and
Lars Bekkema
. The winning team's day job is at
HackerOne
, where they work with friendly hackers to help organizations like Yahoo, Twitter, Dropbox, and even government agencies detect vulnerabilities in their own technology.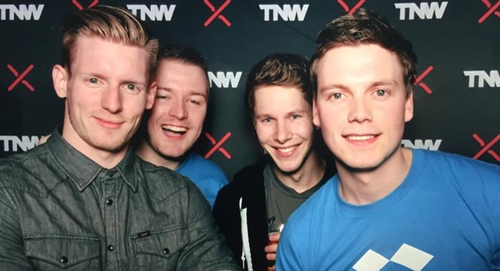 Here's how the team describes their hack: We wanted to build Paratrooper because it's always a big hassle to manually collect all photos taken by you and your friends at a party, festival, or any other event you attend. Paratrooper automatically collects photos taken at the same location, during a certain time span. All photos taken with our app are automatically uploaded to a Shared Folder in Dropbox, where every contributor can collect the photos he or she likes.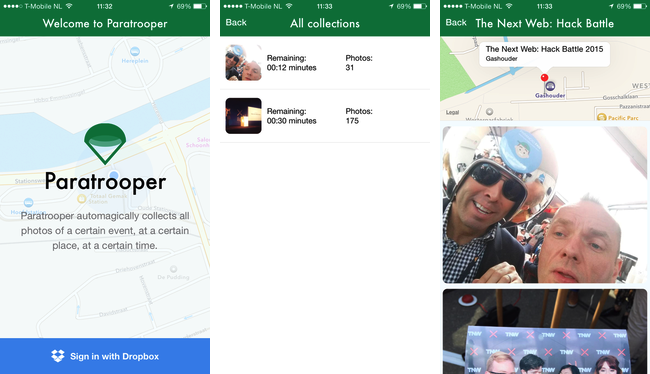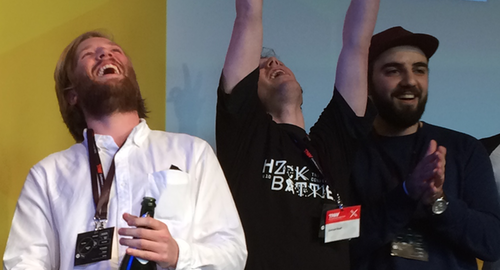 Congratulations to everyone who participated in TNW Hack Battle and thanks to everyone who built a Dropbox hack.
---
// Copy link